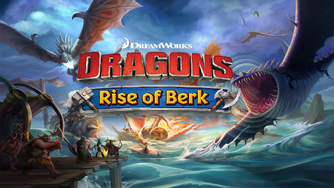 Battle / Defend Berk is a gamemode.
It is available when a player has a minimum of 2 dragons at level 12.
Gamemode
The gamemode of Battle / Defend Berk has been shown in the trailer for the update. You can use dragons to attack the invading fleet.
Release
Battle Mode was said to be coming around October 2014, but needed more time.
Battle / Defend Berk was finally released on December 02, 2014.
Battle Dragons were officially changed to Defender Dragons with version 1.19.16 on May 26, 2016.
Dragons
Catapult
The Catapult is a weapon used with your dragons when in Battle Mode.
To upgrade the Catapult you have to reach certain fleets and defeat them.
Gallery