These are Limited Time Only Packs that are offered from time to time.
Each pack contains 5 cards.
Purchase Special Packs for rewards of
,

,
,

,
, Collection Items or Dragons.

Listed below are some of the Packs that have been offered:

LEGENDARY Pack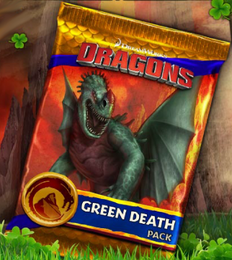 Every now and then, an event will offer a Legendary Dragon for purchase in a card pack.
PROMO Pack
(From September 18, 2015 until September 21, 2015)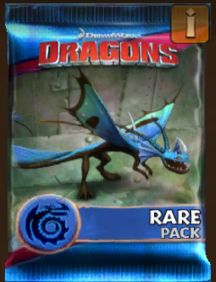 a Promo Card Pack was offered with Boneknapper, Fireworm Princess and Skrill Chiller replacing Slithersong, Woolly Howl and Groncicle as possible dragons in the pack.)
VALKA Pack - Feb. 2017
(Available February 23, 2017 through February 26, 2017
Cost:$14.99)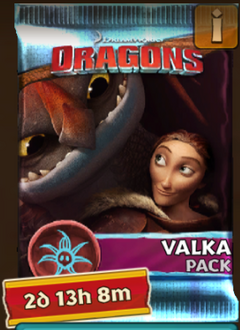 Possible Rewards:
VALKA Pack - May 2016
(Available May 06, 2016 through May 09, 2016
Cost:$24.99)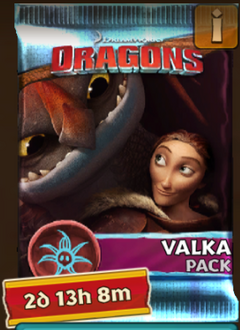 Possible Rewards:
CHICKEN Pack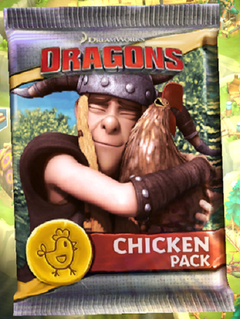 (Available July 01, 2016 through July 05, 2016
Cost:$9.99)

Possible Rewards:
FALL Pack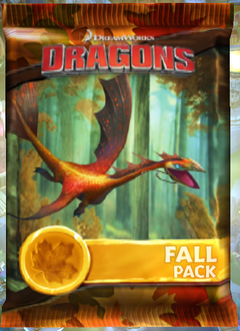 (Available October 10, 2016 through October 12, 2016 Cost:$10.61)
Possible Rewards:
VALENTINE Pack
Available February 12th, 2017 through February 14th, 2017 Cost:$29.99 USD
Possible Rewards:
Categories
Dragon Classes
Dragon Rarity
Ad blocker interference detected!
Wikia is a free-to-use site that makes money from advertising. We have a modified experience for viewers using ad blockers

Wikia is not accessible if you've made further modifications. Remove the custom ad blocker rule(s) and the page will load as expected.